I Could Talk About Gaza...
I could write more about Israel and Gaza or the upcoming
inauguration
or the
Franken
-Coleman dispute in Minnesota. Or I could look out my aunt's window here in Aspen (Snowmass Village, to be more precise):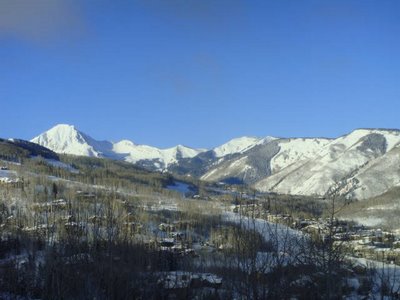 The real world will have to wait until I get back from vacation.
Labels: Blogging